Description: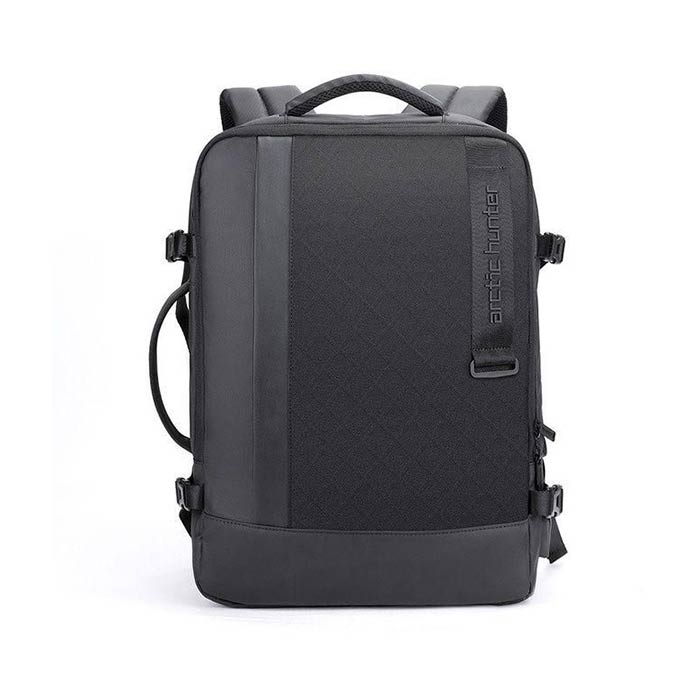 Expandable Backpack: Fashion, decent space and fine fabrics. The expansion pack capacity is up to 37 liters.
Innovative expansive design, say goodbye to trolley case. Expansion capacity: 19 liters up to 32 liters. Charging interface: charging, built-in charging data cable, external charging.
CONVENIENT POCKET: An easy-to-get daily card. High Quality Zipper: Rigorous testing, smooth push and pull. Water-repellent cloth: wipe dry, the rain is dry, splash-proof and impermeable, and you are not afraid to get wet when traveling in the rain.
Front zipper bag, side pockets, the main bag with large capacity expandable and digital warehouse design.
Size: 43*31*21cm Weight: 1.05kg.
Fabric: polyester.
Internal structure: main bag, front zipper bag and electronic compartment bag.
Lining: zipper.
Function: waterproof, anti-theft and wear-resistant.