Description
Perfect Combination of Stunning Clarity and Crafted Colors
Finest Precision Glass Lenses for Crystal-Sharp Clarity
BenQ only uses high-quality glass lenses to minimize chromatic aberration, ensuring long-term image quality in brilliant clarity.
Presentation Mode
Designed for presentations with vivid colors. In this mode, the brightness is emphasized to match PC and notebook coloring.
Infographic Mode
Great for showcasing the text and graphics of infographic in detail thanks to the high brightness and better color gradation.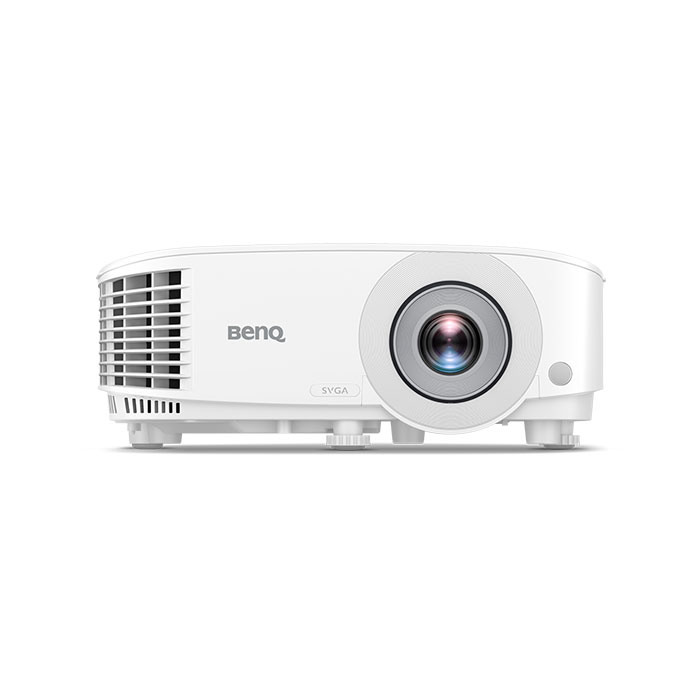 Data Review Mode
Review your reports with Data Review Mode. Its emphasized contrast and clarity speed up your meeting and strategy-making process
Far superior to projectors with only one adjustment foot, the triple adjustment feet, including a retractable foot, enhance flexibility in a wide variety of meeting rooms.
Start Meeting in a Blink
Project the image from any angle and get the perfect squared image with Auto Vertical Keystone. It's to quick to eliminate the blurry images and get to the point in the meeting.
Save Power, Save Manpower
Entering the Era of Digital Transformation
Kensington Lock
Designed to secure tabletop projectors, the Kensington lock interface provides "physical" security.
Power-Saving, Energy-Saving
Auto Power Off shuts itself off for power savings after the projector detects no input signal for 20 minutes. (This can be also operated via the OSD)