Description:
Clear High Brightness for Small Well-Lit Meeting Rooms
3,300 lumens of high brightness enable comfortable lights-on presentations to promote discussion, collaboration, and note-taking in small well-lit meeting rooms accommodating up to 10 participants. The high luminance boosts picture quality with vibrant color for pictures and videos as well as crisp text and fine details.
High Contrast for Clear Text
With industry-leading contrast and pixel fill factor, BenQ projectors produce the truest blacks and unmatched readability with every character, graph, and chart crisply defined. High fill factor increases clarity for black and white or color images and reduces eye strain for presenters and audiences to stay focused on the content.
Vertical Keystone for Perfect Alignment
Countering the trapezoid effect when the projector must be placed off-center, such as simple placement on top of a table, vertical keystone function adjusts the image for a professionally squared image. Keystone correction makes it easy to project ideally aligned images from a variety of locations.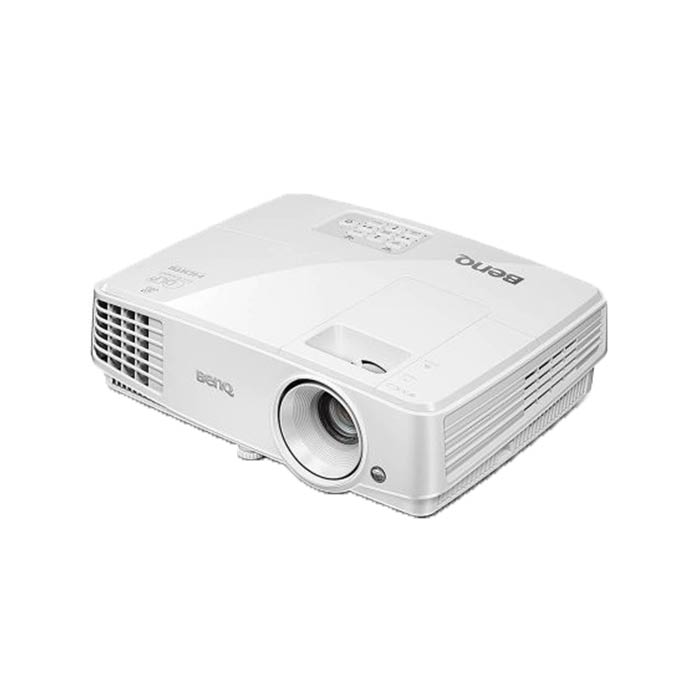 Convenient Room-to-Room Portability
A sleek, compact industrial design and light 1.9kg weight make it simple to move the projector from one room to another.
Built-in 10W Speaker Power
Powerful 10W integrated speakers promote effective business communication, delivering crisp-clear audio performance to eliminate the need and cost for external speakers.
One-Touch Access to Install Functions
Thoughtfully redesigned, the new remote control includes a dedicated Quick Install button, which instantly accesses installation-friendly functions such as Test Pattern and Keystone directly without selecting nested menus in the On-Screen Display.