Description:

The Cisco® RV132W Wireless-N ADSL2+ VPN Router is easy to use, set up, and deploy. This flexible router offers great performance and is suited for small or home offices (SOHO) and smaller deployments.
This networking-in-a-box model offers a quick deployment process that only takes a few minutes to set up using a web-based user interface.
Features:
●   VPN security●   Built-in three-port Fast Ethernet switch●   Asymetrical Digital Subscriber Line 2 plus (ADSL2+) connectivity●   Fast Ethernet WAN●   USB 3G/4G/LTE●   Limited lifetime warranty●   Industry-leading support●   Internal antennas●   Sleek new design
The RV132W can be used to connect to an ADSL2+ interface or a regular Ethernet WAN interface. The model supports the free Cisco Small Business FindIT Network Discovery Utility, which allows for automatic discovery and one-click software downloads.
Simple
Intuitive web and mobile network management tools enable setup in minutes and streamline ongoing operations, freeing up valuable time and resources for growth and profitability.
Flexible
Customizable switching, routing and wireless solution for every stage of your business. Broad portfolio addresses your technical and budget requirements.
Safe
Built-in security, including Cisco Umbrella, mitigates costly breaches while protecting privacy.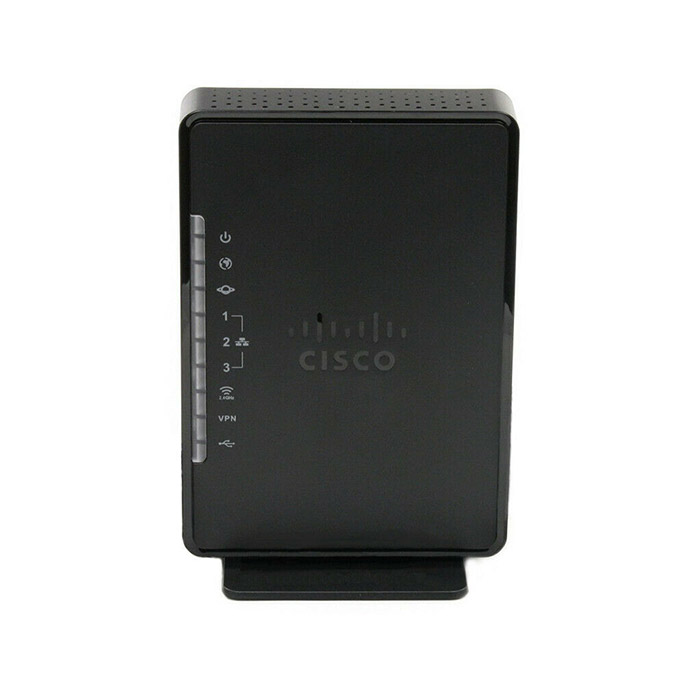 FindIT Network Manager
Manage all your Cisco Business switches, routers, and access points from one location.
switches
High-performance switches with a powerful feature set, specifically designed for small businesses.
routers
Enterprise-class routers with VPN and firewall support ensure network security and privacy.
wireless access points
Powerful 802.11ac access points offer easy and secure Wi-Fi connectivity to your employees and customers.