Description
THE SCROLL WHEEL, REINVENTED
MagSpeed Electromagnetic scrolling is precise enough to stop on a pixel and fast enough to scroll 1,000 lines in a second. Oh, and it's nearly silent.
TRACK ANYWHERE – EVEN GLASS
MX Anywhere 3 tracks on virtually any surface, including glass14 mm minimum glass thickness. So you can work seamlessly at the desk, at your favorite coffee shop, or even on the couch.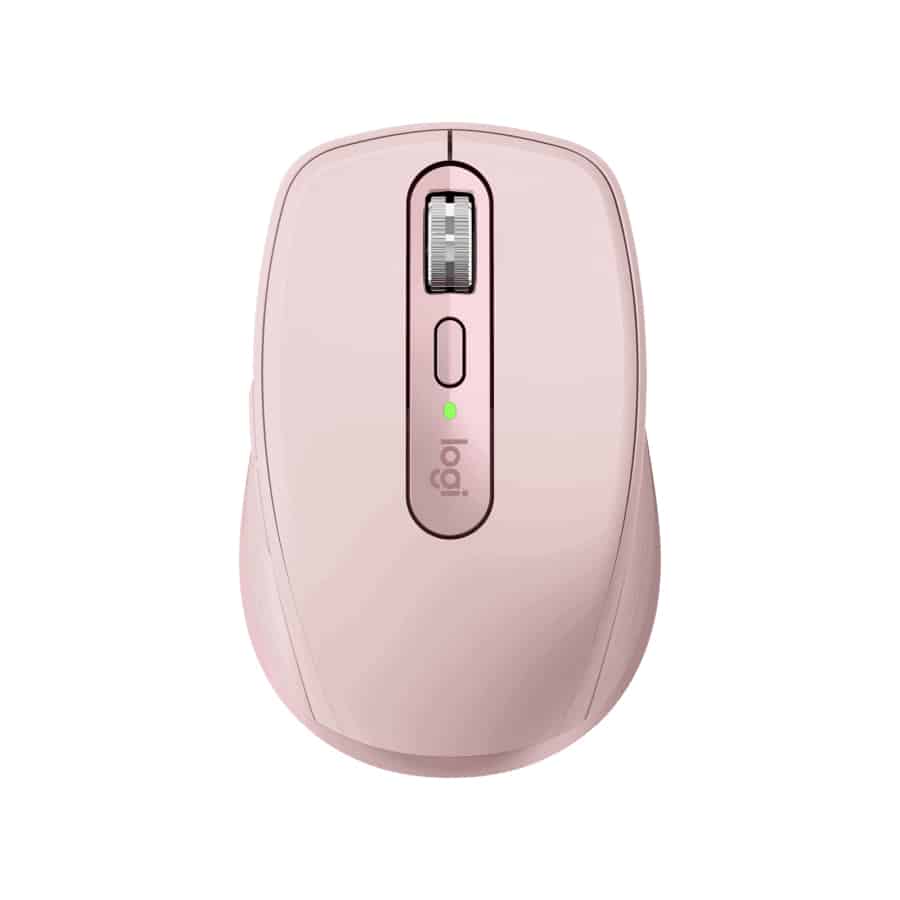 QUICK CHARGE WHILE YOU WORK
MX Anywhere 3 stays powered for up to 70 days on a full charge – and gets three hours of use from a one-minute quick charge2Battery life may vary based on user and computing conditions.. Top up the power with the included USB-C charging cable while using.
USB TYPE C
MODERN DESIGN, PREMIUM MATERIALS
MX Anywhere 3 looks, and feels, better than ever. The elegant design features a scroll wheel made of machined steel and grippy silicone side grips for ultimate tactility. It comes in 3 distinct colorways, so you can choose a mouse that matches your laptop, and your unique style.
WORK FASTER WITH APP-SPECIFIC CUSTOMIZATIONS
MX Anywhere 3 is fully customizable in every app you use — and you'll work faster with predefined app-specific profiles3Requires Logitech Options software, available for macOS and Windows. in Adobe Photoshop®, Adobe Premiere Pro, Final Cut Pro®, Google Chrome™, Safari®, Zoom®, Microsoft Teams®, Word®, Excel® and PowerPoint®.