Description:
Both the C930C and the C930E have been certified compatible with applications such as Skype, Microsoft Teams, Cisco Jabber, Zoom, and so on. Both webcams also has a 90-degree wide-angle field of view, making it suitable for video conferencing. On top of that, it is capable of capturing videos at Full HD (1080p) resolution with 4x digital zoom. This feature is perfect for zooming in on the person who is talking during a video conference meeting.
The main notable difference between the two is Logitech C930C has a built-in flash while the Logitech C930E does not. Even so, what it lacks in lighting, it makes up in the audio. The C930E is equipped with a built-in microphone, the feature missing on a C930C which we consider to be one of the reason for the price differentiation. The built-in microphone of the C930E is omnidirectional, so sound is received from any direction.
Putting aside the webcams features, both webcams comes with a lens cover to minimize abrasions or scratches caused by removing the webcam. It also acts as a privacy shield. When the webcam is no longer in use, you can close the lens cover to protect from unintentional video recordings or webcam hackings. So, even if the webcam is turned on, the person on the other side will only see a black screen.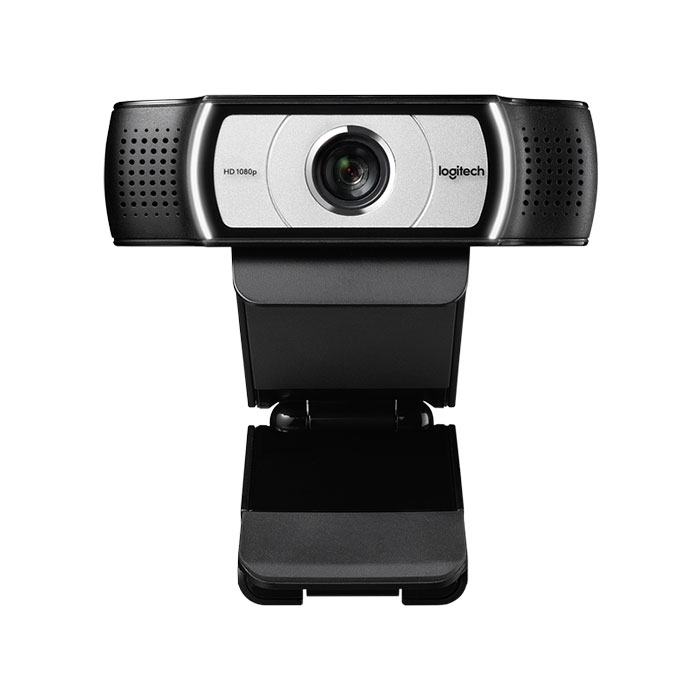 These webcams have the following certifications:
– Certified for Skype for Business and Microsoft Teams
– Optimized for Microsoft
– Lync
– Skype Certification
– Cisco Compatible
– WebEx