Description: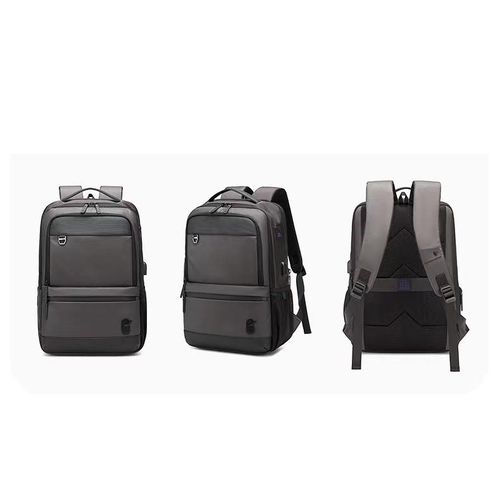 Advantages of backpack outside:
– Water resistant – durable, water-repellent fabric.
– Protection against shock and mechanical damage – these are high-quality materials and damping gaskets.
– Design is practicality combined with a classic urban style.
– Ergonomics – comfortable main straps with a weight distribution system and breathable material in contact with the body for better ventilation.
– Functionality – a USB port with a cable for charging devices, a 6cm zipped extender to increase the useful volume of a backpack up to 25L, a special strap for attaching to a suitcase handle, two side pockets for a bottle or umbrella and a convenient carrying handle.
– The outer dimensions of the backpack are 43x31x17-23 cm.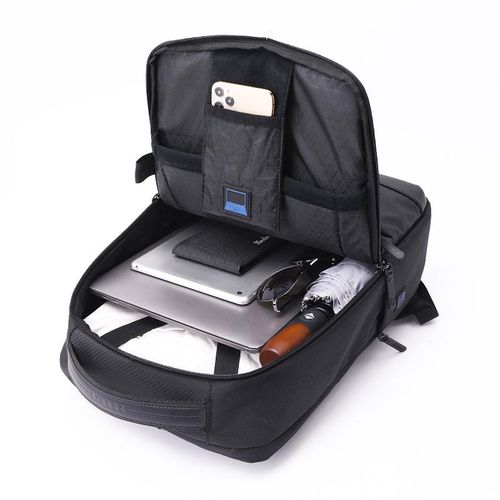 Advantages of inside:
– Volume 20-25l.
– One pocket 24x16cm with waterproof zipper on the front.
– First organizer compartment with one open pocket, two medium open pockets, two pen compartments.
– Second compartment for storing clothes and accessories with a pocket for a laptop up to 15.6 inches (26x39cm) with a protective shock-absorbing pad, a strap with a pocket for fixing a laptop with Velcro and a rubberized shoulder strap for securing clothes.