Description
Lightning-Fast AC1200 Dual Band Wi-Fi
Upgrade your home or office network with the advanced 802.11ac Wave 2 AP, which offers dual-band speeds of up to 1200 Mbps—three times the performance of Wireless N. MU-MIMO technology enables the AP to serve multiple devices simultaneously without congestion or latency. All devices get their data faster and Wi-Fi is used more efficiently!
Single-Band Access PointTL-WA1201300 Mbps2.4 GHz867 Mbps5 GHz300 Mbps2.4 GHz
INTERNETISP GatewayIPTVGame ConsolesDesktop
Gigabit-Class Wired Performance
The gigabit Ethernet port makes full use of gigabit-class bandwidth provided by a local ISP to ensure reliable network connections. It also provides an ultra-fast connection for wired devices such as PCs, IPTVs, and game consoles, etc.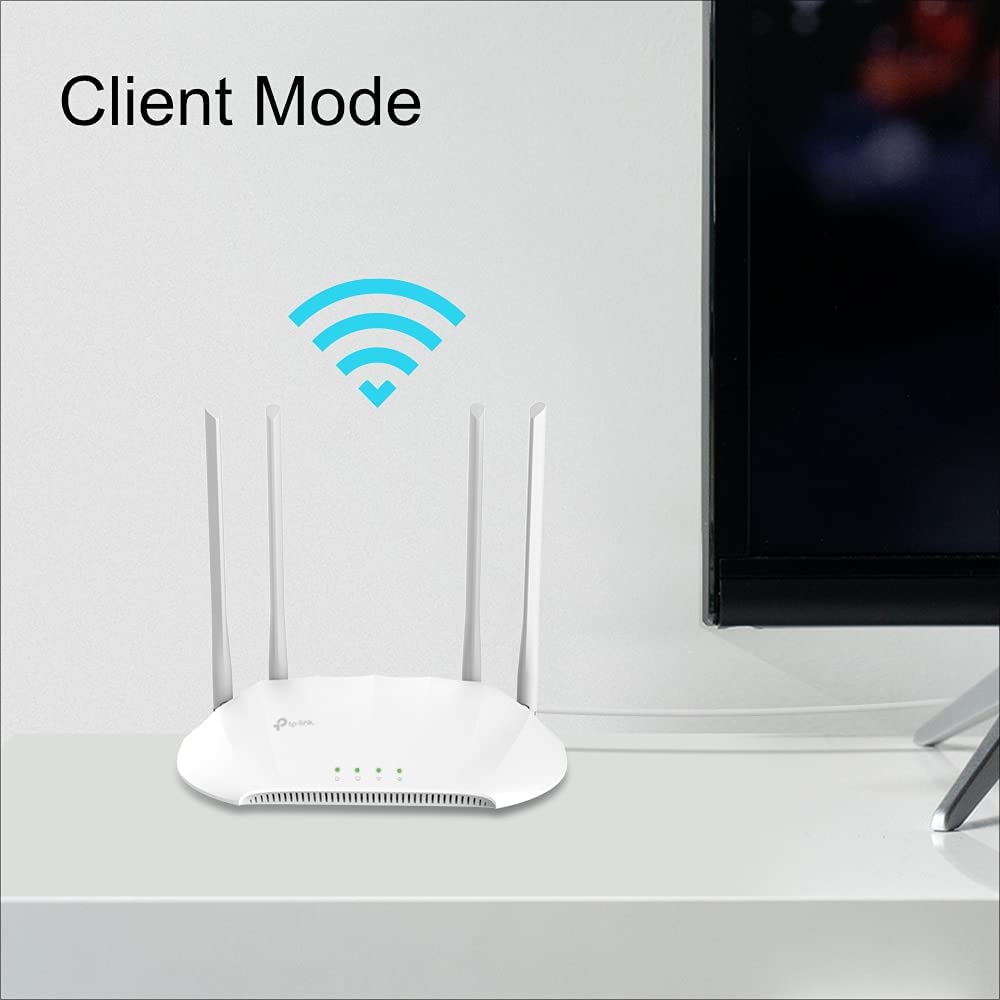 Deploy Anywhere with Just One Cable
Power over Ethernet (PoE) allows your Ethernet cable to carry electrical power and data simultaneously, making deployment effortless and flexible. An elegant appearance and simple mounting design make it easy to attach the Access Point to any wall or desktop, blending in perfectly with most interior decoration.
SocketPassive PoE InjectorRouterTL-WA1201DataElectricity
Elegant AppearanceMounting DesignPassive PoE
Boosted Wi-Fi Coverage
Four external antennas equipped with Beamforming technology concentrate Wi-Fi signals towards your devices to extend reliable Wi-Fi to every corner of your home or office—even over long distances.
Regular Access Point
Captive Portal Marketing
Captive Portal provides a secure guest network and offers unique marketing opportunities, especially for small businesses like cafes or salons. Utilize a flexibly designed portal page—requiring customers to view an advertisement or accept a set of terms for internet access—to improve brand awareness or deliver marketing messages.